Signed Paperback Surplus Sale:
I have a handful of paperback copies of my story collection, Sorcery & Widgets, which I had intended to have for sale at in-person events last year. Since none of those events happened, I still have the books, and I don't need this many copies of my own book! Instead, I'm going to sell them at my event price plus shipping, which makes them $13 each. We won't get to chat in person like we would at an event, but you'll still get a cheaper price than elsewhere, and I'm happy to sign and personalize the book before I send it your way.
***EDIT: I made an order form to make the ordering process easier. You can still send a message through the contact form if you prefer (the info is sent to me either way), but the order form will be more efficient.***
If you're interested in a copy, send a message through the contact form on my website. I'll write back to get the details about how you want the book personalized and send you an invoice, so that I can get it mailed to you as soon as possible, and you can start reading! I'm not familiar with international shipping, so I'm limiting it to U.S. only for now, but if you're elsewhere and interested in a book, send me a message.
This sale will coincide with the Smashwords sale (see below), ending on July 31st. I only have a dozen or so copies on hand, so if there is an overwhelming interest, I'll have to order more before I can send them out, but if you contact me to request a book before August 1st, I'll make sure you get one at the sale price even if it takes a little longer.
July Summer/Winter Sale at Smashwords:
It's time for the Summer/Winter Sale at Smashwords! During the month of July, you can get two of my ebooks at discounted prices: Sorcery & Widgets (which contains 16 of my stories) for 50% off, and my short story "Fish and Fools" (the only one not in the collection) for free!
Sorcery & Widgets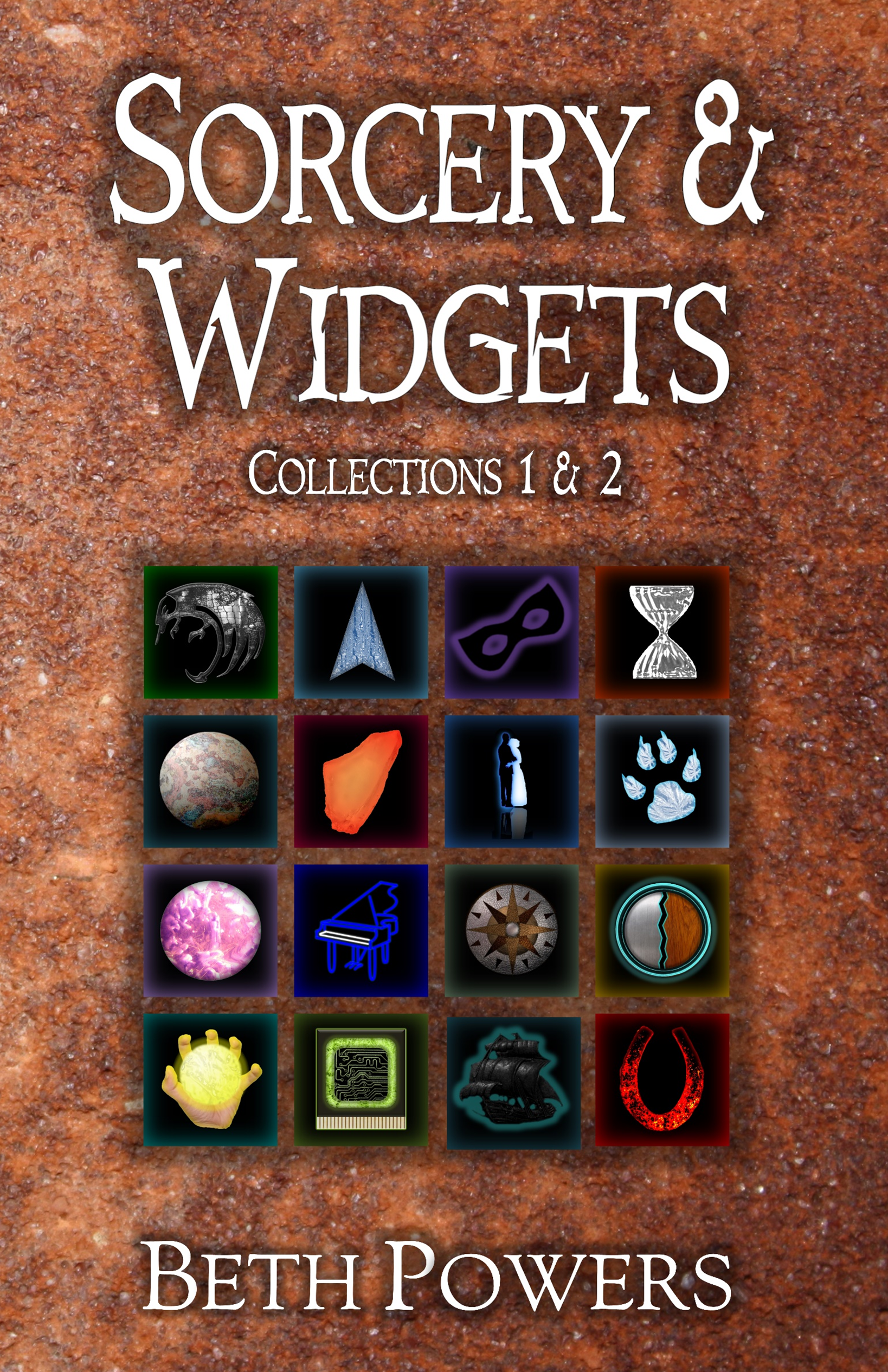 Explore new worlds—both magical and those among the stars—in this collection of science fiction and fantasy stories.
From novelettes to flash fiction, this collection features sixteen exciting stories. Mages, new tech, prophecies, superheroes, intersecting timelines, pirates, shapeshifters, dragons, spaceships, and more await within the pages of Sorcery & Widgets.
Are you looking for some variety in your reading this summer? Perhaps you like a mix of science fiction and fantasy with both traditional and urban settings, or you might be in the mood for short flash fiction that fits with your busy schedule, but when you have some time to relax, you want to delve into a longer novelette-length tale. If so, Sorcery & Widgets is the book for you, and you can get it on sale as an ebook or paperback during the month of July!
Fish and Fools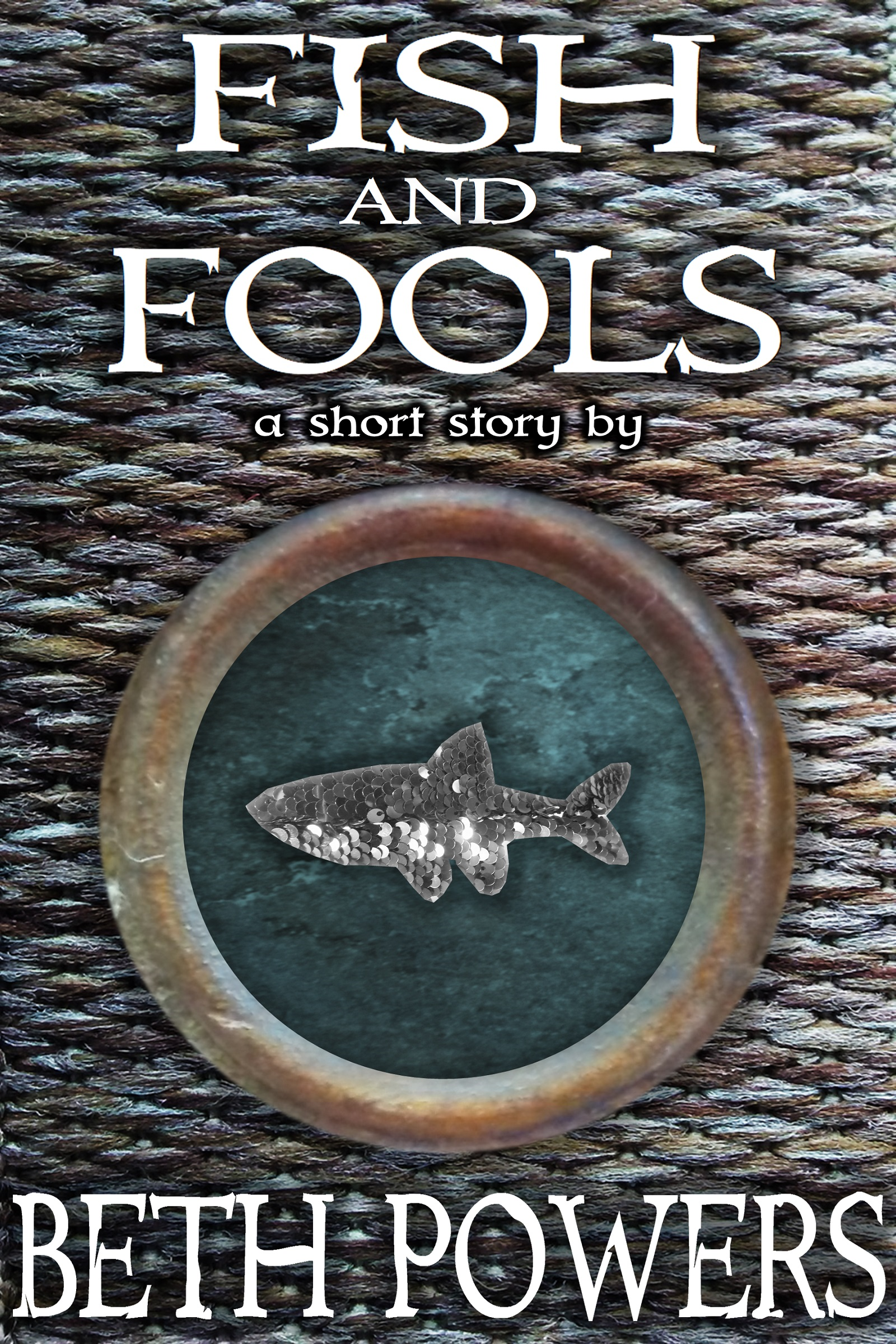 Inspired by the howling wind of the wildlands, the Bard carves a tale of misfits, monsters, and what it means to be a hero.
You can find another Bard story, "Brimstone and Brine," in Stupefying Stories #23, which was released earlier this year. For more information on how these stories are connected and a recommended reading order, see my piece "On Writing" on the Stupefying Stories blog–and as a bonus you get to see the full-color version of the interior art that accompanies the story along with the article. If you took advantage of either of the sales to get a copy of Sorcery & Widgets, you can find a third connected story, "A Prophecy and the People," within its pages as well.
Enjoy!